February 25, 2022
Spanish Bread Now Available in 4-Pack
December 13, 2021
Last Day to Order for Christmas Eve Delivery
May 14, 2021
Hopia Love Announcement
We continue to see a rise in race-related violence across the nation. The Hopia Love merchandise line was created to support organizations who stand for justice and equality. We oppose violence, and hope we love instead. 100% of the profits...
December 12, 2020
Happy Holidays! So when should I place my order?
October 1, 2020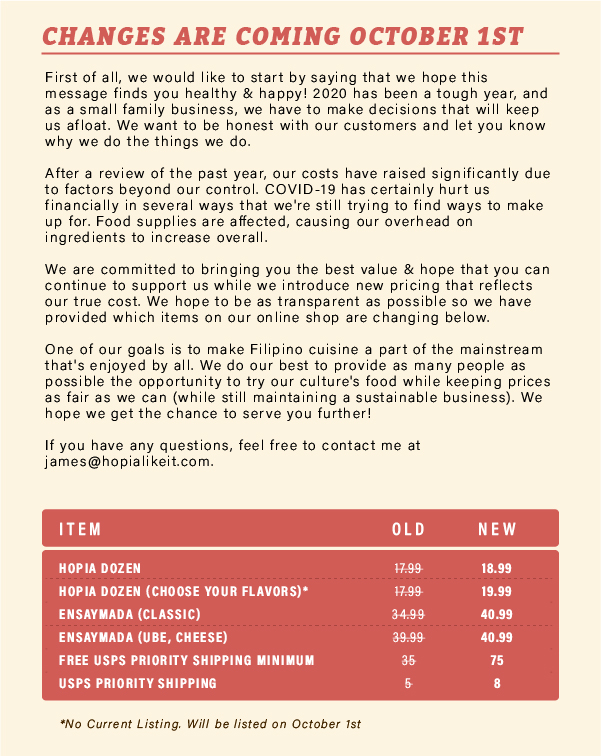 Changes Coming Oct 1
July 26, 2015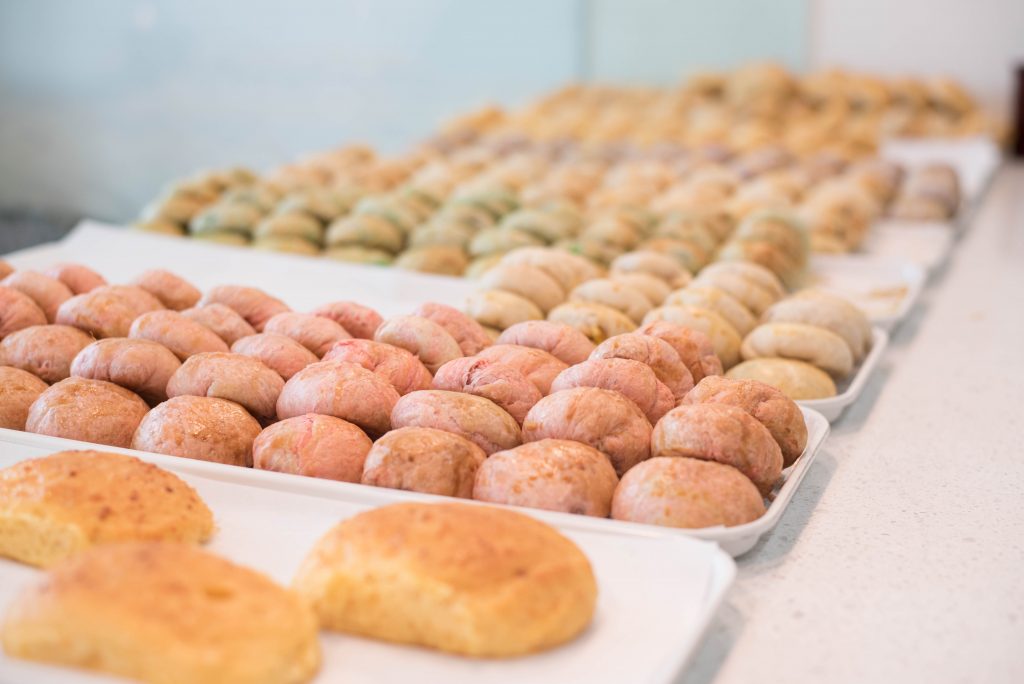 What is a Hopia? by HopiaLikeit
What is a "Hopia" you asked? Hopia is a popular Filipino pastry filled with bean paste which was introduced by the Fujian Chinese during the American occupation. It came from the Chinese word ho-pian which means "good biscuit", it is...